"If you can afford this machine... buy it!"
Introducing the NHT Model 1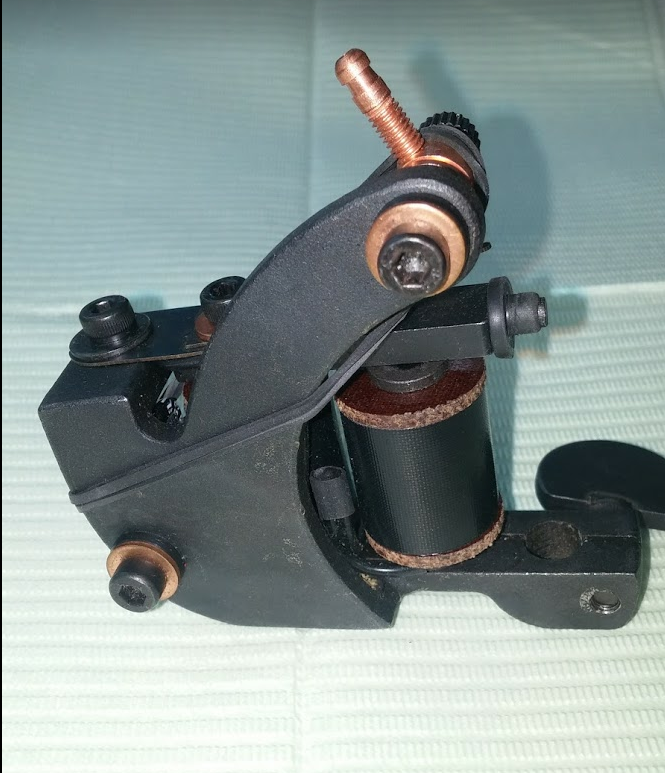 $199.00 USD
There is no better coil machine for under $200 Like the NHT Model 1.
If you can afford this machine, buy it!
I promise you, if it breaks under normal use,
I will replace it for FREE!
​Dominic Sgro



THE NHT MODEL 1 HAS ENGRAVED SERIAL NUMBERS
AND ARE SIGNED BY DOMINIC SGRO
​
THE NHT ELECTRIC COIL TATTOO MACHINES ASSEMBLED FOR
LINING [1 TO 9 RL] OR SHADING [3S – 9MAG].
TESTED TO RUN ON LOW VOLTAGE [4.6V] BEFORE SHIPPING.
TENSION AND NEEDLE DEPTH ARE ADJUSTABLE BY TURNING CONTACT SCREW.
REAL COPPER CONTACTS - 12 WRAP COILS ON WOOD SPOOLS
47UF CAPACITOR
COMPONENTS ARE HAND MADE AND ARE VOID OF VIBRATION IT CAN BE WORKED AS A LINER OR SHADER.
EACH INSTRUMENT IS HAND CRAFTED FOR CONSISTENCY IN APPEARANCE (PARTS MAY VARY) BUT ARE UNIQUE ONE OF A KIND PIECES INSPECTED BY DOMINIC SGRO

PLEASE ALLOW 4-6 WEEKS FOR SHIPPING AFTER ORDERING.
​FREE SHIPPING TO US ONLY - SENT USPS WITH TRACKING AND INSURANCE IS EXTRA
SINGLE BLADE CONTACTS ARE AVAILABLE, PLEASE SPECIFY.
WARRANTY SERVICES AVAILABLE TO PROFESSIONAL TATTOO ARTISTS CURRENTLY WORKING IN A LICENSED STUDIO, AND WILL NOT BE SOLD TO THE GENERAL PUBLIC.